Coenzyme Q10 helps heart failure patients avoid further damage
Cardiovascular | Ingredients | Research
Long-term CoQ10 treatment appears to be a safe and effective strategy for reducing major adverse cardiovascular events in patients with CHF
Coenzyme Q10 is essential to energy production in the human body, and deficiencies in this nutrient can lead to dysfunction in many systems, including the cardiovascular system.
Patients with chronic heart failure (CHF) are especially vulnerable to CoQ10 deficiency; in fact, few CHF patients have adequate serum levels even with CoQ10 supplementation. And that's cause for alarm, according to a study published in the Journal of the American College of Cardiology: Heart Failure, because adequate CoQ10 levels are essential to the survival of patients with CHF.
In the Q-SYMBIO (CoQ10 for SYMptoms, BIomarker status, and long-term Outcome) study, a total of 420 patients with moderate to severe CHF were randomly assigned to either CoQ10 100mg (the type of coQ10 was not further specified in the trial) three times daily or a placebo in addition to standard therapy for 2 years.
The primary short-term outcome measures were changes in New York Heart Association (NYHA) functional classification, 6-minute walk test, and levels of a biomarker linked to heart function 16 weeks into the trial. The primary long-term outcome measure was the number of major cardiovascular events (heart attack or stroke) after 2 years.
The results showed that in the CoQ10 group, there was significant improvement in CHF as noted by better NYHA class after 2 years. Even more remarkable, only 15% of the patients in the CoQ10 group had a major cardiovascular event compared with 26% in the placebo group. Death derived from a cardiovascular event occurred in 9% in the CoQ10 group compared with 16% in the placebo group. Overall mortality was 10% in the CoQ10 group versus 18% in the placebo group.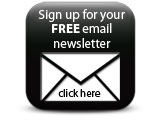 Q-SYMBIO is the first clinical trial with adequate size, dosage of CoQ10 and follow-up to evaluate the supplement's efficacy with CHF patients. Long-term CoQ10 treatment appears to be a safe and effective strategy for reducing major adverse cardiovascular events in patients with CHF.
Companies