Coenzyme Q10 improves insulin resistance in metabolic syndrome
Metabolic syndrome is defined by the presence of three out of five metabolic risk factors: abdominal obesity, hypertension, high fasting blood sugar, high triglycerides and low HDL-cholesterol
Patients with metabolic syndrome are susceptible to increased systemic inflammation and oxidative stress and are at an increased risk for diabetes and cardiovascular disease.
Coenzyme Q10 (CoQ10) is an endogenously produced antioxidant that also participates in mitochondrial energy production.
Most research related to CoQ10 supplementation has focused on its effects on hypertension, heart failure and other cardiovascular diseases.
Little research has examined the effects of CoQ10 on biomarkers related to metabolic syndrome.
A 2016 study, published by Raygan, et al. in the European Journal of Nutrition, aimed to evaluate the effects of CoQ10 supplementation on glucose homeostasis parameters, lipid profiles and biomarkers of inflammation and oxidative stress in patients with metabolic syndrome.
This randomised, double-blind, placebo-controlled trial involved 60 patients, aged 40–85, with BMI >25 (overweight or obese), type 2 diabetes and stable coronary heart disease.
Participants were randomly assigned to take 100mg of CoQ10 per day (provided by Nature Made Pharmaceutical Company, New York, USA) or a placebo for 8 weeks.
Compared with the placebo, CoQ10 supplementation produced a significant reduction in serum insulin levels (-2.1 vs +4.1 µIU/mL), a significant improvement in homeostasis model of assessment-insulin resistance (HOMA-IR, -0.7 vs +1.0) and a significant improvement in homeostasis model assessment-beta cell function (HOMA-B, -5.9 vs +15.9).
No significant changes were observed in fasting plasma glucose, lipid concentrations or inflammatory cytokines.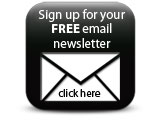 This study was limited by its brief duration of only 8 weeks, but the results suggest that CoQ10 may offer some metabolic benefit, particularly by improving markers of insulin resistance, in adults with metabolic syndrome.
Companies