Collagen protein solutions for sports nutrition
GELITA to showcase its latest collagen innovations and scientific findings for the nutritional supplement industry at the upcoming NutraIngredients Sports Nutrition Summit in San Diego
Within the Sports Nutrition arena, GELITA's roster of Bioactive Collagen Peptides steal the show.
TENDOFORTE, GELITA's newest collagen peptide brand, offers specific and optimised collagen peptides proven to strengthen ligaments and tendons.
With its unique mode of action, this clean label ingredient is especially suitable for the booming sports nutrition market.
Recent evidence confirms the highest efficacy is achieved when collagen is ingested orally.
And, while collagen peptide supplementation in general is healthy, Bioactive Collagen Peptides are particularly beneficial for sports nutrition applications. So much so, that recently the International Olympic Committee (IOC) placed collagen among the few supplements that may support athletes' health and performance.
Flexible, mobile and stronger for longer: at the Sports Nutrition Summit, GELITA will offer in-depth discussion and information on specific collagen peptides that support a host of musculoskeletal functions – providing diverse benefits from general protein enrichment to more specific benefits on bone, joint, muscle and even tendon and ligament health!
For example, TENDOFORTE Bioactive Collagen Peptides are optimised to stimulate the biosynthesis of new extracellular matrix molecules for healthy ligaments and tendons. This makes it highly suitable for sports nutrition products targeting protection of soft tissues for both amateur and professional athletes.
But, TENDOFORTE is one in a starting line-up of a diverse and versatile portfolio of Bioactive Collagen Peptides that GELITA offers.
To retain optimal body composition and to support an active lifestyle, GELITA has developed a special brand of Bioactive Collagen Peptides called BODYBALANCE. These highly specialised collagen peptides have been proven effective for body toning in young and middle-aged people, and for counter-acting age-related muscle loss (sarcopenia).
FORTIBONE has been developed to increase bone density, promote bone health and reduce the degradation process – making bones more elastic and stable and helping to reduce bone loss and bone fragility.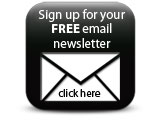 And, to support joint health and mobility, GELITA's FORTIGEL is an ingredient for the regeneration of joint cartilage. The optimised specific collagen peptides of FORTIGEL have been proven to activate the growth of new cartilage by stimulating cells helping to make the joints smooth and mobile.
Companies