Columbia Nutritional appoints former COO Chief Executive
The former COO for the company brings more than a decade of experience in the industry and a commitment to quality, she says
Columbia Nutritional has appointed Brea Viratos as its CEO.
Viratos officially took up the position Tuesday, December 1, 2020, replacing interim Chief Restructuring Officer Clyde Hamstreet.
"Brea is the absolute right leader for this role at Columbia Nutritional," Hamstreet said. "Her experience, her expertise in quality and her vision for the company's future are exactly what Columbia needs right now."
Viratos joined the company in 2018, working first as director of quality and then as VP of Quality. Prior to her time at Columbia, she worked at a nutraceutical contract manufacturer in quality management for five years, and before that spent six years at Bayer managing a high-throughput food science laboratory.
Viratos earned a BSc in biomedical science from Southern Oregon University and an MSc in engineering and technology management from Portland State University.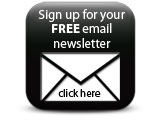 "I am incredibly excited and honored by this opportunity at Columbia Nutritional," Viratos said. "This company has a 20-year history of quality and customer satisfaction, and I'm looking forward to leading it into the future with a renewed commitment to excellence."
Companies