Comprehensive outsourcing solutions
SternMaid presents a wide range of services from processing of products to co-packing
At Vitafoods, SternMaid presented a diverse range of solutions for outsourcing production.
The focus was on processing powdered foods, food ingredients and food supplements by means of fluid bed technology. The contract manufacturer also highlighted its comprehensive range of services, from raw material purchase and product development to warehousing to co-packing.
Fluid bed technology can be used to achieve the optimal adjustment and standardisation of product attributes. Through drying, coating, agglomeration or granulation, it enables product manufacturers to obtain the optimum distribution of their active ingredients.
Moreover, they are dust-free, have excellent tableting properties, do not separate or may have precisely defined solubilities.
SternMaid also offers professional co-packing. Mark Riemer, Commercial Director of SternMaid, said: 'We have recently enlarged our plant to include a fully automated can filling line that can fill up to 90 cans a minute. We have also invested in a wraparound packaging machine and a buckling arm robot for palletising.'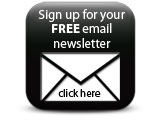 'With our comprehensive range of equipment, we are well set up to package practically any product from the food, cosmetics or life science industry, just as the customer wishes,' he added.
Companies