Connell Brothers awarded distribution agreement by Graminex in Australia and New Zealand
Connell Brothers is a division of Wilbur-Ellis Company and is the largest marketer and distributor of specialty chemicals and ingredients in Asia-Pacific
Connell Brothers (CBC), the largest specialty chemicals and ingredients marketer and distributor in Asia-Pacific, has announced that, effective 1 September 2015, it is appointed to manage the sale and distribution of Graminex's products in Australia and New Zealand, including finished goods and ingredients, such as flower pollen extract, saw palmetto and cranberry.
The US-based Graminex is the exclusive grower and manufacturer of solvent-free Rye Grass Flower Pollen Extract, and a leader in the international dietary supplement industry.
Their products are sold in more than 44 countries on six continents. Graminex's vertically integrated manufacturing ensures quality, consistency and efficacy of their products.
CBC Australasia will represent Graminex Flower Pollen Extract active ingredients, as well as the dietary supplements, primarily focusing on the areas of prostate, immunological and women's health support.
'We are pleased with our success promoting Graminex's products in Taiwan, and look forward to maximising similar marketing and distribution opportunities in Australasia,' said Alex Grantz, Regional Manager, Food and Nutrition. 'Our food and nutrition portfolio continues to grow in this region, allowing us to better serve our customers' needs to differentiate their health and wellness product lines.'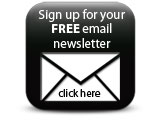 Cynthia May, CEO of Graminex, said: 'Connell Brothers has a reputation of unmatched customer service and technical capabilities, including lab testing and product formulation. They have proven to be an efficient distributor for Graminex products and I am confident that through their expertise and attention to product safety and quality assurance, they are the right distribution partner for Graminex in Australia and New Zealand.'