Cornelius Group's growth highlighted in Sunday Times HSBC International Track 200
The company has seen nearly 22% of two-year average international sales growth
Cornelius Group's rapid growth has been showcased in the inaugural The Sunday Times HSBC International Track 200.
The Sunday Times International Track 200 ranks Britain's private companies with the fastest growing international sales, measured over the latest two years of available accounts.
Cornelius has achieved 21.97% of two-year average international sales growth per annum, and is the only UK chemical distributor featured on the list. The company's latest entity, Cornelius Rus, was opened in Moscow in January 2013, adding to the Cornelius' operations across Europe.
'The Board decided four years ago that growing business internationally through our existing multinational customers would be a key strand of our strategy and it is pleasing to see those growth plans being successfully delivered,' said David Brown, Managing Director International Markets at Cornelius. 'We are very proud to have achieved this listing in such a prestigious publication.'
Founded in 1935, Cornelius distributes chemicals and ingredients in the cosmetics, food and beverage and industrial markets. With headquarters in Hertfordshire, the company lists leading global consumer brands among its customers, and now has offices in France, Poland, Russia, China and India, as well as operating in Scandinavia. Continued growth is anticipated in all its operational markets due to strong cosmetics and food industries.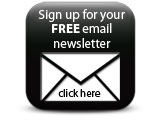 Sister company Cornelius Specialties, a manufacturer and exporter of high-quality speciality monomers, oligomers and polymers, also cites buoyant sales performance in Japan and the US.
Companies