CreAgri reaffirms its commitment to neuroprotection and Alzheimer's prevention
CreAgri welcomes German University of Darmstadt's announcement on the launch of the research project NeurOliv with the support of the German government
Directed at developing functional foods for patients with Alzheimer's or just as way to protect and prevent the brain from ageing, the NeurOliv consortium research leverages the anti-inflammatory and antioxidant activities of olive polyphenols, especially hydroxytyrosol.
In 2013, at the International Symposium on Functional Foods and Bioactive Compounds held at Kyoto's Prefectural University, Hidrox — CreAgri's proprietary formulation of olive polyphenols — was proposed to support the management of neuroinflammation and other inflammation-based brain dysfunctions.
Last summer, CreAgri co-operated with the University of California San Francisco and the University of Naples to sponsor an international scientific meeting on neuroprotection, Biophysics of Amyloids and Prions, which took place in May 2014 at Naples' (Italy) Castel dell'Ovo.
The meeting featured the world's 100 major researchers in the area of brain health, including Nobel Laureate Prof. Stanley B. Prusiner and small molecules design expert Dr William De Grado. CreAgri delivered a keynote presentation by its CEO Dr Roberto Crea on hydroxytyrosol and brain health.
CreAgri, Inc., a leader in the production of olive polyphenols for health and wellness, has been at the forefront of initiatives proposing the use of hydroxytyrosol to provide support to people affected by neurological dysfunctions since its first process discovery for the mass production of hydroxytyrosol from the juice of olives.
Indeed, in 2001 a small unpublished study conducted at the University of California San Francisco with patients suffering of HIV-induced dementia reported that hydroxytyrosol (Olivenol/Hidrox) had an effect on cognitive activity.
Hidrox also showed significant anti-inflammatory activity in brain cells in an in vitro study carried out in collaboration with Sunnyvale's Parkinson's Institute, aimed at confirming Hidrox's ability to forestall neuroinflammation in a Parkinson's model.
More recently CreAgri's R&D in neuroprotective applications with Hidrox have advanced at Mount Sinai Hospital's research collaboration supporting the use of Hidrox to quench inflammation and to reduce oligomerisation of tau proteins, as well as the formation of amyloid plaques. Similarly, an animal model study conducted by Boston-based Phylonix targeting the cytotoxicity of agents that can cause chronic demyelinating lesions similar to those present in multiple sclerosis confirmed the protective effect of Hidrox against cuprizone-induced demyelisation.
'Our commitment to develop further applications of Hidrox in neuroprotection through collaborative efforts with premier research institutions is of primary importance; consumers and patients alike should expect new and powerful products for health and wellness directed at making their life healthier and more productive,' declares Dr Roberto Crea, founder and lead scientist in the discovery of the anti-inflammatory activity of hydroxytyrosol more than ten years ago.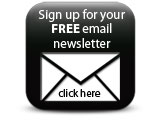 'For more than 5 million Americans and their families, Alzheimer's is a daily, devastating reality,' adds Dr Crea. 'Current pharmacological solutions do not provide satisfactory outcomes; compounds such as Hidrox may prove to be a natural and effective adjunctive tool in the options available to physicians today to manage this debilitating, mind-robbing condition. CreAgri's research confirms beyond doubts a role for Hidrox and olive polyphenols in neuroprotection.'
Companies