Curcumin: positive results in bone health support
Ingredients | Bones and Joints | Research
The first pilot study in humans reveals the positive effects of Meriva in bone health
A new pilot human study reveals that a curcumin-based supplementation may be helpful in maintaining at a healthy level bone density.
This study, the first one conducted in humans with curcumin-based product, further evaluates the efficacy and safety of Indena's bioavailable Phytosome formulation of curcumin, Meriva, in asymptomatic subjects with a bone density condition.
The study enrolled 57 healthy subjects with a bone mass condition, randomised in two different groups, comparable in terms of age and gender.
During the 6-month experimental period, the control group followed a standard management (SM) to control the bone density; the supplement group combined the SM with a daily curcumin-based oral supplementation consisting of 1g of Meriva.
Remarkable results have been observed in the Meriva supplemented group, reaching at the end of the study (week 24) +7.1% and +4.8% levels of bone density of the small finger and upper jaw, paralleled with a 21% decrease of ultrasound transmission values. No significant changes were observed in the control group.
Antonella Riva, Product Research Manager at Indena, commented: "These new positive clinical data broaden the existing findings on the efficacy of dietary supplementation with Meriva in contributing to manage certain health conditions, potentially impacting on life quality, including bone health."
"We are very proud to add this new evidence to the science supporting Meriva. It is a promise being delivered by Indena to its Partners and Consumers," added Cosimo Palumbo, Indena Marketing Director.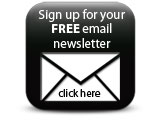 "Meriva continues to lead modern, rigorous clinical development in the turmeric space. More studies are ongoing and we will soon hear again about the benefits connected with the use of our unique, food grade, highly tolerable formulation of curcuminoids."
Featured Companies