DSM and Taiyo Kagaku Co announce Teavigo EGCG licensing agreement
Taiyo will become sole producer of Teavigo by the end of 2014
DSM has entered into a licensing deal with Taiyo Kagaku Co (Taiyo) of Japan under which the company will transfer the Teavigo brand EGCG business to Taiyo.
Under terms of the deal, Taiyo will become the sole producer of Teavigo, a natural green tea extract, by the end of this year.
The brand was previously distributed under licence by Pharmachem Laboratories in the dietary supplement segment and by DSM in the food and beverage segments. Under the terms of this new licensing deal, Taiyo will take responsibility for all customer segments globally.
'DSM appreciates its historical relationship with Pharmachem on Teavigo and the great job it did in the dietary supplement segment,' said Will Black, VP Marketing at DSM Nutritional Products.
He added: 'Taiyo's solid reputation, extensive product portfolio, knowledge of the market and global reach make it a perfect fit for the Teavigo business.'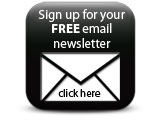 During the transitional period, DSM, Pharmachem and Taiyo will work together to ensure an uninterrupted supply of Teavigo EGCG to customers.
Companies