DSM and University Medical Centre Groningen publish new data on nutrient status and healthy ageing
Findings show that nutritional depletion adversely affects long-term health and the outcomes of medical interventions in elderly people
DSM Nutritional Products, in collaboration with the University Medical Centre Groningen, has published a new paper that examines the links between nutrient status and healthy ageing.
The study highlights how the nutrient profile of individuals is connected to phenotypes with hypertension or obesity, as well as socio-economic data, and maps nutritional status against health outcomes.
The findings show that nutritional depletion adversely affects long-term health and the outcomes of medical interventions in elderly people suffering from acute and chronic diseases. This evidence will help to identify why some populations have healthier ageing than others, will offer tools for scientists and health authorities to update and develop public health recommendations and will support consumer education and advocacy on the benefits of leading a healthy lifestyle and eating a balanced diet.
Despite nutrition being considered a key element of maintaining a healthy lifestyle, more than two billion people globally consume a diet insufficient in micronutrients. The paper finds that there is convincing evidence that nutritional depletion adversely affects long-term health and the outcomes of medical interventions in elderly people suffering from acute and chronic disease.
Furthermore, it is well documented that the prevalence of nutritional depletion is high in various at-risk groups and is increasing because of an ageing society. There are a variety of social, economic and health related factors that are negatively impacting the supply of micronutrients to elderly people. An optimal solution would be to incorporate nutritional assessment and intervention as part of standard medical practice. Information on nutrient status throughout the life course may become indispensable information for effective action.
Co-author, Professor Manfred Eggersdorfer, Senior Vice President Nutrition Science and Advocacy and Professor for Healthy Ageing at Groningen University, comments: 'For years, scientists have been focusing on single nutrient intake and related health outcomes, causing ongoing debate on adequate intakes and a general misunderstanding by the public. Linking nutrition in general to health outcomes offers a broader perspective.'
Based on evidence from both observational and intervention studies, this approach shows that nutritional requirements should not only be identified from a body weight and energy balance perspective. The impact of body composition abnormalities and nutrient insufficiencies on clinical outcomes should also be considered. Co-author Prof Gerjan Navis, Internist-Nephrologist and Professor of Nutrition in Medicine UMCG, Groningen, comments: 'It is crucial to position nutritional management as an integrated part of medical advice and accept that nutrition depletion requires a multidisciplinary approach- that includes quantified assessment of nutrition intake and status, and dietary needs, all in relation to the medical condition.'
Szabolcs Péter, MD, PhD, Senior Scientist at DSM, comments: 'Malnutrition can be avoided by improving diets and by adopting simple measures such as nutrient supplementation or food fortification. In many cases it may be difficult for individuals to get the required amount of nutrients owing to an imbalanced diet, poor energy intake or social and health issues, putting them at risk of nutrient inadequacies.'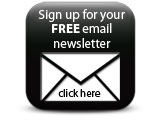 'In fact, suboptimal intake of micronutrients is a global challenge and supplementation is a cost-effective solution and a safe source of micronutrients. Scientists, healthcare professionals and social services should coordinate their efforts to develop strategies to fight malnutrition and increase awareness. Amongst other actions, routine screening and the importance of a healthy diet should be reinforced,' added Peter.
Companies