DSM invites entrepreneurs to participate in December 2014 Innovation Partnering Conference
Up to ten companies will be invited to make presentations at Connecting Bright Innovations II
DSM Nutritional Products has announced the second in a series of Innovation Partnering meetings to connect entrepreneurs, scientists and product developers with key DSM executives, to explore business collaborations and investment opportunities.
DSM Innovation Partnering Conference Europe, or Connecting Bright Innovations II, will be held from 15–17 December 2014 at DSM Nutritional Products Europe's Regional Head Office in Kaiseraugst, Switzerland.
Connecting Bright Innovations I was held in June at DSM's US headquarters and 10 companies were selected to present their innovations in front of more than 20 DSM executives.
At Connecting Bright Innovations II between six and ten presenting companies will be selected from universities, university spin-outs, government research programmes, early stage companies or other technology developers who submit applications to DSM's screening committee. Finalists will be announced by 14 November and invited to the conference. Participation is free.
DSM is seeking entries for innovative technologies and products in the following areas:
Memory enhancing ingredients
Cognition enhancing ingredients for children
Ingredients providing sustained energy benefits
Blood glucose lowering ingredients
New fibres with digestive health benefits
Natural colorants and natural antioxidants
Dietary solutions for food intolerances (e.g. for fructose, salicylates, etc.) and allergies
Disruptive formulation technologies for micronutrients (vitamins, minerals, carotenoids, PUFAs, phytonutrients, dietary enzymes)
Non-invasive diagnostics to assess levels of micronutrients in the human body
The conference includes a half-day Learning Academy designed to inform and educate attendees on how DSM collaborates with small businesses at all stages of the supply chain, works to co-develop products, and invests in start-ups with innovative human health and nutrition solutions. This will be taught by senior DSM executives from R&D, Innovation, Sales & Marketing, Regulatory and DSM Venturing and will be followed by business plan presentations by each invited company – 20-minute presentations followed by 20 minutes of discussion with senior DSM executives, scientists and the Venturing team.
Each company will be assigned mentors from Nutrition Capital Network (NCN) and DSM to help develop their presentation prior to the conference.
Post-event mentoring from a DSM executive will be available on a case-by-case basis, and all selected candidates will be considered for an investment by DSM Venturing or for another type of collaboration with DSM Nutritional Products Human Nutrition and Health.
A selection committee of DSM and NCN executives will determine which companies are invited. The application process is free and applications are due by 30 October. DSM will provide hotel accommodations for the selected companies. Other travel arrangements will be the responsibility of the conference attendees.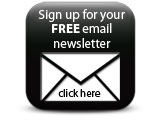 For applications, click here.
Companies