DSM research reveals untapped market opportunity for maternal nutrition products
The results also pinpoint consumer preferences on supplement formats
DSM Nutritional Products is unveiling the results of a new survey into maternal supplement usage behavior in pregnant women and new mothers with children of up to two years old at Vitafoods Europe 2017.
The findings from 1,216 respondents across Europe revealed that supplement intake peaked during pregnancy and very early motherhood, with 87% of respondents reporting consumption of vitamin supplements or fortified products while pregnant; and 75% purchasing in the first six months post-partum.
The survey asked participants about usage rates of essential micronutrients such as vitamins A, D and E before, during and after pregnancy.
The results show that products featuring vitamin D were most popular, with 78% of those questioned taking a supplement or fortified product featuring the "sunshine vitamin".
Drivers of usage
Primary drivers for supplement usage were found to vary across the surveyed countries. Traditional influences, such as recommendations from a doctor, continued to play a significant role in Spain and Poland.
However, it is clear that online media is becoming an increasingly important source of influence for women, with the survey revealing a particular preference towards this platform in Germany, where "mums" community websites are very popular.
The results also pinpoint consumer preferences on supplement formats, with women from all countries preferring capsules and tablets versus other formats, such as dry powder milk.
Fortified foods for pregnant women were appealing but these are not currently available on the EMEA market.
When surveyed on new supplement concepts developed by DSM, women were found to favor softchews and emulsions - particularly in Spain, with emulsions valued for their uniqueness on the market.
Maria Pavlidou, Head of Communications Human Nutrition and Health EMEA at DSM Nutritional Products, said:
"These results point towards an untapped demand for products developed specifically for pregnant women and new mothers. For example, fortified foods for pregnant women were appealing but these are not currently available on the EMEA market."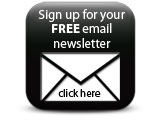 "This represents a potential opportunity for manufacturers and is an example of how DSM's ongoing investment into consumer insights can support its customers with product development."
Companies