DSM to showcase innovative omega-3 applications and nutritional lipid portfolio at IFT 2015
See, taste and touch: DSM to feature more than 60 functional food, beverage and dietary supplement concepts during IFT 2015
DSM (Booth 2839), a leading nutritional ingredient supplier, will showcase its comprehensive omega-3 portfolio at IFT 2015 through great-tasting food and beverage products that consumers are looking for.
Consumers rate maintaining heart and cognitive health among their top health concerns. Scientific evidence suggests that there is a positive correlation between omega-3 intake and both heart and cognitive health. Yet, only two out of ten adults get the recommended 250–1000mg of EPA and DHA per day.
Increasingly, consumers are incorporating functional foods and beverages as a means to stay healthy and make up the nutrient deficits in their diets.
Research indicates six out of ten adults select foods for healthful reasons and, when it comes to omega-3s, consumers who had the option to purchase a product they regularly buy compared with one fortified with omega-3s and offering the same exact flavour and taste, 63% said they would purchase the omega-3 fortified product (DSM consumer research, 2014).
DSM, the global leader in omega-3s will showcase all of its nutritional lipid capabilities at IFT 2015, from product forms to technologies for a range of applications and products, along with its vast ingredient portfolio, global R&D expertise, plus production, distribution and marketing resources to help manufacturers meet the needs of health-conscious consumers around the world.
DSM's omega-3s from both fish and algal sources will be available in multiple food and beverage applications to taste and review:
Clarified apple juice enhanced with DSM's life'sDHA clear omega-3 emulsion. Formulated to support a healthy brain, this clear, shelf-stable beverage contains 32mg of DHA without any fish taste or turbidity. DSM's life'sDHA is a vegetarian, sustainable source of DHA omega-3 from algae that provides important brain and eye health benefits throughout all stages of life. It is GRAS (generally recognised as safe) and supported by more than 100 clinical studies. It is the preferred omega-3 brand infant formula manufacturers turn to, with the vast majority of infant formulas in the US containing life'sDHA.
Orange juice containing MEG-3 fish oil and positioned for heart health. MEG-3 is a high quality and trusted source of fish oil omega-3 found in hundreds of foods, beverages and supplement products worldwide. Numerous observational and randomised clinical trials have shown that EPA/DHA may help to reduce cardiovascular risk via their effect on blood triglycerides (TGs), resting heart rate, blood pressure and vascular function. MEG-3 is purified for safety, concentrated for potency and sustainably sourced from omega-3 rich ocean fish.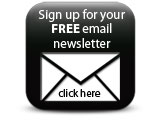 DSM's portfolio of omega-3s also includes life'sOmega, a vegetarian omega-3 containing high levels of DHA and EPA omega-3 fatty acids to support important heart health benefits throughout life.
Companies