DSM to showcase its natural health ingredient portfolio at Vitafoods
Despite the push for natural, recent studies demonstrate that the majority of adults do not get the recommended intake of essential micronutrients
DSM (Stand I40) is to present its expanding portfolio of natural products, sourced from a range of wholesome sources (including olives, tomatoes, oats and algae) at this year's Vitafoods.
Recent consumer insights reveal that demand for natural products is thriving, with global retail value sales in herbal and traditional dietary supplements now reaching $412 million.
Despite the push for natural, recent studies demonstrate that the majority of adults do not get the recommended intake of essential micronutrients. Natural foods are not necessarily nutrient rich, which is why fortification is important.
DSM can fortify products without making them less natural, using natural ingredients that are backed by science, helping to address this nutritional shortfall and enabling manufacturers to make strong health claims.
DSM's portfolio contains products supported by EU approved health claims, including nutritional lipids such as life'sDHA, a vegetarian source of DHA omega-3 from algae that provides heart, brain and eye benefits and life'sOMEGA 60, the first high potency vegetarian omega-3 fatty acid product on the market; OatWell oat beta-glucan, which helps lower the risk of cardiovascular disease by reducing cholesterol levels and Fruitflow, the first natural scientifically substantiated solution contributing to healthy blood flow.
DSM's natural portfolio also includes FloraGLO Lutein and the OPTISHARP Natural brand of zeaxanthin, both of which are carotenoids found in the human eyes, and elaVida, a superior olive polyphenol preparation made from olives with antioxidant benefits (www.dsm.com).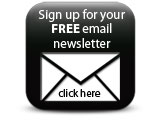 Also on stand will be Fortitech Premixes by DSM — a custom nutrients premixes service that can help customers develop any natural formulation to suit their needs. Fortitech Premixes is the one-stop source for food, beverage and pharmaceutical manufacturers looking to fortification as a way to differentiate their products from the competition (www.fortitechpremixes.com).
Companies