Danisco VEGE Cultures: the broadest cultures offer for plant-based food & beverages
DuPont cultures boost innovation opportunities in plant-based fermented food & beverage market
DuPont Nutrition & Health announces its Danisco VEGE Cultures, a new portfolio of cultures specially formulated for the plant-based fermented products market.
Danisco VEGE Cultures have been developed for a wide-ranging variety of plant-based raw materials, such as soy, coconut, nuts, oat, maize, rice, fruits and vegetables, to satisfy consumer taste and texture expectations — from fresh, clean and mild flavours through to acidic profiles.
The easy-to-use, freeze-dried (LYO) format provides a shelf-life of one year at 4 °C without the need for freezing, and convenience for small and large-scale production.
As all Danisco VEGE cultures comply with multiple required certifications, manufacturers can have peace of mind in creating products for both mass and specialised markets.
The desire for plant-based foods by consumers continues to grow, with millennials increasingly opting for non-dairy and non-gluten products based on plant ingredients and the adoption of flexitarian and vegan diets.
Global launches of fermented dairy alternatives have been increasing during the last few years and out-performed the dairy launches in terms of annual growth.
Strong links between fermented food products and digestive health create openings for alternatives to yoghurts, such as fermented drinks, spoonable desserts and snacks.
Danisco VEGE Cultures deliver the option to maximise on the growth trends forecast for this category.
Many of the cultures contain at least one of two highly documented probiotic strains including Lactobacillus acidophilus NCFM and Bifidobacterium lactis HN019, creating healthy plant-based concepts.
Developed with producers of non-dairy bases as a direct response to requests from around the world, Danisco VEGE Cultures are suitable for yoghurt alternatives and other plant-based foods and beverages, enabling companies to innovate in a variety of products to gain a share in the plant-based fermented foods market.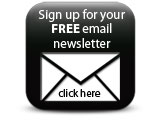 Danisco VEGE Cultures were launched in November 2017 with recent successes in Nordic European countries, France, China and Asia.