Deerland Enzymes celebrates grand opening of new probiotics manufacturing facility
Production at the new Deerland Probiotics facility has begun, and the company celebrated with a ribbon-cutting ceremony
Scott Ravech, CEO of Deerland Enzymes, with Congressman Barry Loudermilk
Deerland Enzymes, an international enzyme and probiotic-based dietary supplement formulator and contract manufacturer, is pleased to announce the official opening of its new, state-of-the-art facility dedicated exclusively to manufacturing probiotic-based supplement products.
The ceremony was attended by more than 70 guests, comprising several government officials and members of the local community, including Congressman Barry Loudermilk and representatives from Senators Johnny Isakson and David Perdue's offices.
Also in attendance were Mayor Derek Easterling of Kennesaw, along with many officials from the City of Kennesaw and the Cobb County Chamber of Commerce. Many of the company's key vendors, customers and trade association representatives were also present for the ceremony.
To accommodate the growing demand for high quality probiotic supplements, the 30,000+ square foot facility will be focused solely on producing probiotics in their ideal environment.
The facility is constructed with best-in-class building materials and technology to provide 24/7 monitoring of temperature and humidity control.
In addition, all production clean rooms are outfitted with wall panels that feature antibacterial properties. Environmentally friendly, the thermal and airtight building system reduces operational energy demands (heating and cooling) and as a result, its carbon footprint.
Since 2008, Deerland Enzymes has experienced remarkable growth driven by a focus on science and innovation, and developing new technologies supported by human clinical studies.
'This is an exciting milestone for us,' says Scott Ravech, Deerland's CEO. 'We count ourselves fortunate to be in a business where we can make an appreciable difference in the quality of people's lives through the products we develop and manufacture, and it gives me great pride to lead this exceptional team at Deerland Enzymes into this next chapter of our company's history of success.'
Deerland will continue to manufacture enzyme-based supplements in its current facility, while moving all probiotic-based production to the new facility. 'As their needs grow, our customers can continue to trust that their formulations are being manufactured in a safe, cGMP environment, and can rest assured that their probiotic-based products are manufactured in a world-class facility designed specifically for probiotics,' says Ravech.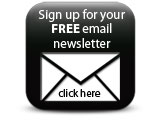 More than two thirds of American adults take dietary supplements each year. In Georgia, the dietary supplement industry contributes $475 million to the state's economy, provides 4900 jobs and pays $213 million in wages. The addition of Deerland's probiotic facility has resulted in the creation of various positions in the areas of science and research, manufacturing, regulatory compliance and quality assurance.
Companies