Deerland Enzymes introduces advanced product packaging technology
Company offers new drum packaging system
Deerland Enzymes, a leading international formulator and contract manufacturer of enzyme and probiotic-based dietary supplements, has announced the launch of a new drum packaging system aimed at reducing moisture penetration for the company's drum-packed and shipped products.
Deerland Enzymes will now begin packing and shipping all of its customers' bulk products with the advanced D3 packing system.
The new D3 packing system is Deerland Enzymes' DehydroDryDrum technology, a laminate-lined drum with an improved lid style to provide a better seal. This system provides a superior vapour barrier for shipping bulk blends and capsules, in comparison with standard fibre drums.
'Shipping conditions are often difficult to control, so the addition of an improved moisture vapour barrier ensures our enzymes and probiotics will be better protected when shipped to the diverse climates of both our domestic and international customers,' says Chris Martin, vice president of operations for Deerland.
Martin continues: 'The moisture vapour transmission rate (MVTR) of the D3 system is superior to that of the standard fibre drums. Our testing has demonstrated that material packed with the D3 system gained significantly less moisture as compared with the old-style fibre drums.'
Scott Ravech, CEO of Deerland Enzymes adds: 'Introducing this new packing system as a standard is part of our mission to add value for our customers through continual innovation; from the formulations we create to the containers that ship them.'
Deerland Enzymes, Inc., based in Kennesaw, Ga., specialises in customised enzyme and probiotic-based formulations, collaborating with customers to develop innovative and often proprietary solutions. The company offers a broad spectrum probiotic strains as well as plant, animal, fungal and bacterial-sourced enzymes.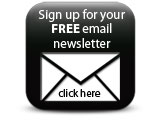 All are non-GMO, Kosher and Halal where applicable. Deerland Enzymes also performs specialty contract manufacturing services, including bulk blends, liquids, hard shell capsules, and tablets; as well as bottling and labeling (www.DeerlandEnzymes.com).
Companies