Delicious 150 mg omega-3 supplement for pregnant women
Visit Anlit at Finished Products Europe (Vitafoods Europe) on booth M129
Anlit will launch a high-DHA omega-3 supplement in a single fish-shaped chew for pregnant women.
Anlit's "Omega Bites" supplement line is a fun, chocolate-flavoured fish-shaped single-serving bite containing a high (103 µg) concentration of DHA and 47 mg of EPA for a total of 150 mg of omega-3 fatty acids.
This new supplement joins to the OmegaBite high-DHA+EPA line that was launched last year.
Omega-3 essential fatty acids are vital for neural and cognitive development and function, needed throughout foetal growth and beyond.
The consumption of fish — a main dietary source of omega 3s — is declining among children, pregnant women and adults.
By contrast, the texture, taste and smell of omega-3 oil is often challenging, leaving few viable avenues to get adequate intake of this important nutraceutical component.
Anlit's technology overcomes challenges such of stability and unpleasant flavour and aroma, providing a tasty and healthy solution for kids and adults.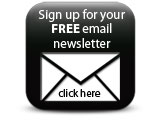 The delicious, chewy matrix also helps overcome "pill fatigue," the reluctance to take nutritional supplements.
Companies