Delivering protein with edible grasshoppers
During a visit to Israel, Dr Kevin Robinson met with Dror Tamir, CEO of Hargol FoodTech, to discuss a novel high-quality and sustainable protein ingredient
The Hargol FoodTech team
To feed the world's ever-expanding population, more high protein food that's both cost-effective and sustainable is needed. Yet, current protein sources such as beef, chicken and fish are reaching their limits, putting pressure on natural resources and damaging the environment.
As a result, edible insects are gaining momentum as a high protein alternative that is efficient to produce, low cost and requires minimal resources. With insects already playing an integral role in the diets of more than 2.5 billion people and the growing awareness of insects as a foodstuff in new food markets, there is a requirement — and an opportunity — for the wide-scale manufacture of quality insect products that can be both efficiently and economically mass produced.
The US protein ingredient market currently exceeds US$35 billion but, by 2054, alternative protein will potentially comprise 33% of the total protein market, with 50% being derived from insects, algae and bioengineered proteins.
In addition, the edible insect business in Europe is projected to reach $380 million by next year! Enter grasshoppers, the planet's most edible insect. Already consumed by more than one billion people around the world, they enjoy high market demand and prices.
Dror's vision was to develop a new insect-based protein industry and deliver a game-changing, healthy, sustainable and affordable protein ingredient from grasshoppers.
The company develops optimised methods and technology to enable the rapid and cost-effective cultivation of grasshoppers in sanitary conditions for a reliable, sustainable, quality protein source. It's the world's first company to grow several species of grasshoppers in captivity in large quantities.
Containing 70% whole protein, which is more than any other animal protein, and being twenty times more efficient to breed in terms of water consumption, feed conversion, greenhouse gas emissions and arable land usage, it seems that Dror might have a point!
But, growing grasshoppers is not without its challenges: "Granted," he says, "the smaller the animal, the more efficient they are to grow." But, when demand is high — 50% of the global population eats insects — the cost is high because of having to collect the grasshoppers in the wild. "More than one billion people in Asia, Africa and the Middle East consume grasshoppers, but no one was actually farming them," adds Dror.
The route to market
Despite the time and cost involved, the first step in the process of establishing a grasshopper farm is to collect samples from each species from the wild. Then, the insects need time to acclimatise and feed, grow in captivity and, when they feel good and ready, breed all-year round.
The final stage is hatching the new eggs so the cycle can begin all over again. "It wasn't an easy process," admits Dror, "but we had access to more than 80 years of experience in business and entomology, and established collaborations with world-class entomology and nutrition researchers."
With this expertise in place, the company was able to increase the number of annual lifecycles from one to ten, implement optimised hatchery and fattening protocols, develop a new growing cage concept and identify novel feed alternatives, all within a climate-controlled farm.
The upshot and primary aim of all this research and development was to be the first company to bring a high-end line of whole grasshopper protein powder products to market and tap into the food additives sector.
"With the North American sports nutrition market said to be worth approximately $4.7 billion, this was an attractive area for us. Our initial objective was to sell protein additives and collaborate with food/ingredient manufacturers whilst establishing commercial scale grasshopper farms in Israel and process the insects into high quality protein powder."
Other applications on Dror's radar include maternal nutrition and the effect of grasshopper protein on foetal development (in mice) and cognition.
The Hargol advantage
Offering year-round production — as opposed to limited seasons in the wild — the company is able to meet growing demand with an ongoing, large supply. Plus, the insects benefit from a superior nutrient content (more than 70% whole protein, 10% lipids, iron, zinc, 15% chitin and more).
Don't mention crickets! They're more expensive to breed and far less nutritious! The introduction of an innovative cage structure enables a much higher biomass per square metre to be produced, providing improved nutritional content and better sanitary conditions.
The optimised feeding regimes devised by the company both reduces growing costs and, once again, enhances the nutrient content of the "raw materials." From a business perspective, the efficient growth and production methods save resources and, at the same time, create high margins, whereas the fact that all the materials are converted into product means that the farm is a zero-waste entity.
When we last spoke, Dror reminded me: "Hargol is already selling whole ready-to-eat grasshoppers and is currently enjoying significant demand for the tasty insects from restaurants in Europe and the USA, as well as companies catering for corporate employees in organisations such as Google and Microsoft. The second product in our portfolio is grasshopper powder, which is sold as an ingredient to food producers in the same markets."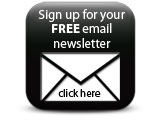 The company will use distributors and strategic partnerships to expand its footprint and engage in joint ventures with leading food producers to develop innovative food products. "Our first consumer-ready product — a nutritional supplement with grasshopper nutrients — is expected to reach the shelves in a couple of months," he concludes.
Companies