Denomega awarded two stars for taste
Denomega has received the prestigious iTQi Superior Taste Award for its cod-based Omega 3
Recommended for emulsions, bakery goods, dairy products, supplements, infant and adult nutrition and sports nutrition
Supplier of marine Omega-3 oils, Denomega. has received the prestigious iTQi Superior Taste Award for the taste and quality of its Pure Arctic 360 Premium.
This Omega 3 oil is derived from sustainable wild arctic cod. Pure Arctic 360 Premium has no taste or odour and is well-suited for functional foods and clinical nutrition.
"We only use ultra-fresh raw materials, and our specialised equipment ensures processing which is quick and thorough, yet gentle, meaning the natural goodness of the oil is maintained," said Finn Giske, Denomega's Factory Manager.
About iTQi
iTQi is the leading independent Chef-and Sommelier-based organisation dedicated to testing and promoting superior tasting food and drink products from around the world.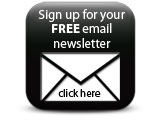 The juries are selected on an exclusive partnership with prestigious culinary organisations such as the Association de la Sommellerie Internationale.
Companies