Determining antibiotic residues in foodstuffs
Genevac customer report describes an evaporative sample preparation protocol for sensitive analytical methods
Accurate analytical results are critical to ensure the quality and safety of food and beverages. To ensure accurate repeatable results, careful sample preparation is critical, especially when the analyte of interest is volatile.
The analytical method calls for good upstream sample preparation to eliminate the effects of the matrix. This can be manual and time consuming, particularly where evaporation is concerned.
Genevac, a UK-based company specialising in evaporators for solvent removal, has published a customer report that describes an evaporative sample preparation protocol for highly sensitive analytical methods.
It can be used to test foodstuffs, principally meat, fish and shellfish, for the presence of antibiotics.
Genevac EZ-2 evaporator
The authors describe how the installation of the Genevac EZ-2 evaporator in their laboratory saves them an estimated 2–3 hours per day. The evaporator has also enabled processing of larger sample series and significantly reduced the contamination (carry-over) issue.
Genevac evaporator systems can be used in a number of food and beverage applications, including testing constituents of beverages such as Cognac; gluten levels in whisky; determining pesticide levels in fruit and vegetables; analysing for antibiotic residues in meats; or vitamin levels in cereals.
---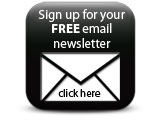 Genevac is part of SP Scientific and located in Ipswich. SP Scientific is a manufacturer of centrifugal evaporators and concentrators, lyophilisation, thermal management, glassware washers, controlled environments, vial washing and tray loading machines.
Companies