Diana Food reinforces its expertise in cranberries, small fruits and vegetables with the acquisition of Nutra Canada
Acquisition positions Diana Food as a key actor on the cranberry derived products segment
On 12 May 2016, Diana Food acquired Nutra Canada, a company specialising in the manufacture of small fruit and vegetable extracts.
By providing preferential access to production areas for cranberry and other small fruits, an integrated production process and a portfolio of clinically proven active ingredients, this operation will strengthen Diana Food's position as a key actor in the area of health supplements based on natural fruit and vegetable extracts.
Founded in 2008 and situated in the province of Quebec, Nutra Canada is a company specialised in the manufacture of fruit and vegetable extracts through the extraction of organic molecules that are of benefit to human health.
As part of its ongoing growth and development strategy in the Consumer Health category, Diana Food's acquisition of Nutra Canada was conducted with a perfect synergy between the two companies' expertise and product ranges.
Canada, preferential access to cranberries: Situated in the heart of the cranberry producing region, Nutra Canada enables Diana Food to benefit from direct and preferential access to the famous cranberries harvested in North America. This sourcing proximity also enhances its organic cranberry offer.
An integrated production process: This acquisition allows Diana Food to establish its natural actives production in North America and guarantees its customers the values it is known for — a safe supply chain, quality, and innovation.
A portfolio of products with high added value: The acquisition of Nutra Canada enhances Diana Foods' portfolio of active ingredients with formulations that have been proven to work, based on scientific studies conducted in collaboration with the University from Laval. Comprising cranberry, blueberry, bilberry and even strawberry, this portfolio of clinically proven actives clearly strengthens Diana Food's position as a key actor in Consumer Health, with a range of innovative health solutions that meet consumers' needs.
The acquisition of Nutra Canada by Diana Food is perfectly in line with the company's strategy. 'We now benefit from local sustainable sourcing with a facility right inside the production areas and an enhancement of our expertise in cranberry, an essential fruit for our Consumer Health range. We have also increased our technological know-how with a new extraction unit in North America and an extended network of partners with technical and scientific expertise,' states Yannick Riou, President of Diana Food.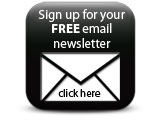 'With the support of local and regional partners and institutions, we have established an environmentally friendly factory in Champlain that uses cutting-edge technology and brings together a skilled, responsible and highly efficient team. Being part of Diana Food is a great opportunity to increase Nutra Canada's growth and enhance our know-how worldwide,' adds André Gosselin, Founding President of Nutra Canada.
Companies