Digestive health at the centre of Lesaffre Human Care's offering for CPhI China
As a global key player in yeasts and fermentation, Lesaffre designs, manufactures and markets innovative solutions for food, healthcare and biotechnology
Lesaffre Human Care, supplier of quality ingredients from yeast and bacteria fermentation for the global human care markets, will focus on digestive health this June (21–23) in Shanghai.
The company will be presenting two of its probiotic yeasts, ibSium and Lynside Pro SCB, as well as probiotic bacterium LifeinU LRGG, all of them offering a clinically proven effect on digestive health and gastrointestinal well-being.
As a result of increasingly stressful modern lives, unhealthy lifestyles and diets, and ageing populations, as well as growing consumer awareness of the link between digestive health and overall well-being, digestive support ingredients are becoming more prominent.
In China alone, more than a third of the population is concerned about digestive discomfort. Add in all the consumers proactively looking for preventative solutions for digestive healthcare, there's a growing market for digestive remedies. However, consumer interest is gradually turning towards substances with a proven track record of safety and efficacy with, for example, 41% of Chinese consumers very likely to take nutritional supplements to ease digestive problems if said supplements are proven to work.
To provide the food, beverage and nutrition industry with ingredients that are able to fulfil consumer need for products with proof of efficacy, Lesaffre Human Care is continuously investing in producing strong scientific and clinical data to substantiate the benefits of its ingredients.
Backed by compelling results from several clinical and real-life trials, ibSium is a real breakthrough in gastrointestinal pain management. It is an exclusive ingredient containing a unique and patented strain of Saccharomyces cerevisiae. ibSium could potentially help more than 800 million people worldwide who are affected by irritable bowel syndrome (IBS) and other painful digestive disorders, many of them unsatisfied with their current treatment.
In fact, ibSium has demonstrated a significant effect in improving abdominal pain and discomfort in individuals with IBS and is now available as a safe and fast-acting natural alternative to drugs used in intestinal pain and discomfort management.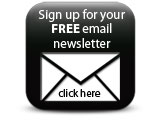 Meet with Lesaffre Human Care at the show on stand E4C62 to find out more about the company's digestive health offering and how the company's ingredients and expertise can make a success of your new product developments.
Featured Companies