Discover Probiotic 2.0
Bacteria + yeast: giving you the best of both worlds!
Lallemand Health Solutions will be presenting a new concept in probiotic formulation at the forthcoming CPhI Worldwide trade show in Madrid (13-15 October).
Probiotic 2.0 is the synergetic association of documented probiotic bacteria and yeast (S. boulardii) for overall digestive health, from oral health to gut microflora balance.
In addition, the leading developer and provider of tailored probiotic solutions will present its new range of probiotic strains to address targeted segments of the immunity market, as well as its full line of ready-to-market probiotic formula and strains for custom formulations in other areas such as gut health, emotional equilibrium, women's health or oral health.
Probiotic 2.0
Probiotic yeast and bacteria have different and complementary properties and modes of action. Today, some studies indicate a real synergy in the host. Until now however, probiotic supplements have not fully explored the possibilities offered by the complementarity of yeast and bacteria, probably owing to the fact that the selection and industrial production of the two types of micro-organisms are two different jobs.
Being an expert in both yeast and bacteria production and applications, Lallemand Health Solutions has the industrial ability and know-how to develop specific probiotic formulations combining pharma-grade S. boulardii yeast with documented probiotic bacteria. The company offers its partners a selected range of well-documented bacteria strains to be combined with S. boulardii to address overall digestive health, from oral health to gut health, for a new, holistic approach to digestive health. The Probiotic 2.0 revolution is on track!
Focus on immunity
The interactions between probiotics and immunity are increasingly well understood. Thanks to a strong R&D programme dedicated to immunity, encompassing innovative in vitro, in vivo and clinical studies, scientists at Lallemand Health Solutions are able to draw a better picture of the pathways involved and the clear benefits of selected probiotic strains and strains combinations.
On this basis, the company has developed a portfolio of probiotic strains and strain combinations to address various issues of immune health for different target population groups:
prevention of infections or atopic disorders in children
prevention of chronic or acute infections in at-risk adults (under chronic stress, athletes)
immune modulation in seniors susceptible to lower immune response or chronic inflammation (inflammaging).
These strains can be formulated into specific solutions, combined with certain vitamins or minerals for example, in formats adapted to each target population: capsules, convenient orodispersible sticks, sachets to dissolve in drinks or food, etc.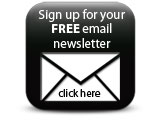 Meet us on booth 14H60 to see how we can work together to develop the best suited formulation for your market!
Featured Companies