Does cocoa improve cognition in the elderly?
Ingredients | Cognitive | Research
Dietary intervention trial suggests that regular cocoa flavanol consumption can improve cognitive activity in ageing populations
Recent research has suggested that consumption of flavanols, compounds found naturally in tea, grapes, red wine, apples and cocoa products, may improve cognitive function in older populations.
To evaluate the effect of cocoa flavanols (CFs) on the cognitive abilities of an elderly cohort, researchers at the University of L'Aquila, Italy, conducted a double-blind, controlled, parallel-arm study and published their results in the American Journal of Clinical Nutrition.
The research team recruited 90 elderly participants (53 female, age range: 61-79) who showed no signs of cognitive dysfunction for the trial. The participants were randomised to three groups to drink a dairy based CF drink daily: group one consumed a drink containing 993mg of CF; group two consumed 520mg of CF; and group three consumed 48mg of CF.
Cocoa products were provided by Mars, who also funded the study in part. During the study, participants were not allowed to consume flavanols from any other foods or beverages. Cognitive function was assessed at baseline and after 8 weeks via the Mini-Mental State Examination, the Trail Making Test (TMT) A and B, and the Verbal Fluency Test (VFT).
At the conclusion of the study, the research team found participants in group one drinking the highest-flavanol content had significantly higher overall cognitive scores than those participants drinking lower-content CFs.
For example, mean changes in the time required to complete the TMT A and B after consumption of the high-CF drink and intermediate-CF drink were significantly faster (P<0.0001) than after consumption of the low-CF drink.
Verbal Fluency Test scores improved among all three treatment groups, but the magnitude of improvement in the VFT score was significantly (P<0.0001) greater in group one (7.7±1.1 words/60s) than in group two (3.6±1.2 words/60s) and group three (1.3±0.5 words/60s). In addition, insulin resistance, blood pressure and oxidative stress also decreased in those drinking high and intermediate levels of CF daily.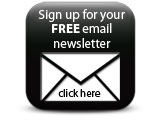 This dietary intervention contributes to the emerging evidence that regular cocoa flavanol consumption can improve cognitive activity and suggests that the habitual intake of flavanols can support healthy cognitive function in ageing populations.
Companies