DuPont Nutrition & Health Solutions tap into key consumer health trends at SupplySide West 2014
Visit DuPont on 8–9 October, Las Vegas, Mandalay Bay, Booth 26117
At this year's SupplySide West, DuPont will showcase ingredients that address key areas for today's health-minded consumers. Visitors will be invited to sample a number of dietary supplements, bars and beverages that deliver health benefits, appealing flavours and convenience in three main areas of health.
The first is immune health, where the HOWARU Protect range includes HOWARU Protect Adult, HOWARU Protect Kids and HOWARU Protect Sport.
The second area is digestive health and DuPont will present several HOWARU Premium Probiotic solutions that maintain a healthy digestive system, keep intestinal microflora well-balanced and reduce discomfort associated with digestive upsets.
The third area is weight management and the DuPont Danisco portfolio comprises ingredients that enable healthier nutritional profiles without compromising taste and texture. For example, four human clinical studies using Litesse polydextrose demonstrate enhanced satiety and reduce energy intake, while SUPRO soy protein can be an ideal protein source for those seeking products to lower, maintain or gain weight. As part of a calorie-controlled diet, it can preserve lean body mass and promote fat loss while inducing satiety.
Danisco ingredients also feature polyols and sweeteners that help lower glycemic load and sugar content of food products and assist in weight control.
The company says the combined resources within DuPont Nutrition & Health help manufacturers create products which actively promote good health to address consumer needs in digestive, immune, heart and muscle health, and weight management. The company focuses on the specific needs of key industry segments, including bakery, beverages, bars and snacks, dairy, meat, ready meals, paediatric nutrition and dietary supplements.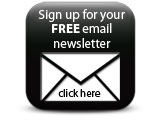 The DuPont Danisco ingredients help provide enhanced bioprotection, an improved nutritional profile, and better taste and texture with greater cost efficiency and lower environmental impact, meeting the needs of manufacturers of food and beverages, dietary supplements and pet food.
Companies