DuPont Nutrition & Health debuts plant-based, 90% protein nuggets at SupplySide West
Three new 90% protein nuggets allow food manufacturers to drive growth and innovation in snacks, bars and cereals
DuPont Nutrition & Health announces an expansion of its 90% protein nugget product range.
The new SUPRO 90% protein nuggets are unique not only for their exceptionally high level of protein, but also because they are label friendly. Nutritionally robust with a neutral flavour and crispy, crunchy texture, these plant-based nuggets are ideal for use in snacks, cereals and nutrition bars.
Food manufacturers can now differentiate their products with SUPRO 90% protein nuggets. With their high protein level, these nuggets can help formulators achieve desired protein levels while using liberal amounts of nuts, seeds and fruit to add visual appeal.
Available in a range of textures, shapes and sizes, the 90% protein nuggets offer endless possibilities to create innovative and great-tasting products.
Jean Heggie, Strategic Marketing Lead, Protein Solutions Business Unit, DuPont Nutrition & Health, said: "Consumers want products with simple ingredient statements and high protein. These new additions to our nugget portfolio deliver on those promises while providing excellent taste, crunchy texture and strong visual appeal in nutrition bars, cereals and a range of healthy snacks."
DuPont Nutrition & Health offers the widest selection of high-protein nuggets in the industry, delivering nuggets with just the right crunch, nutritional value and taste experience.
DuPont was the first supplier to offer a 90% protein nugget with the initial introduction of SUPRO Nuggets 570, a light, crispy textured nugget with a barrel shape.
Three new 90% protein nuggets have now been added to the portfolio, each featuring a unique shape, size and texture
Supro nuggets 580 — the firmer texture of this oval-shaped nugget delivers a crunchier texture and better piece integrity during processing, resulting in more appealing bars and snacks
Supro nuggets 583 — the unstructured shape of this nugget creates visual appeal in clustered cereals, yogurt topping, muesli and bars, while adding crispy, crunchy texture
Supro nuggets 585 — this larger round-shaped nugget offers a unique appearance and crunchy texture, making it ideal for novel snack formats, nutrition bars and cereals.
SUPRO and the other protein brands are part of the DuPont Danisco ingredient range. DuPont also offers SUPRO soy protein products ranging from 60-90% protein, fibre nuggets delivering a minimum of 55% dietary fibre from soy, and TRUPRO pea protein nuggets. Soy protein and fibre nuggets provide high-quality, plant-based protein and/or fibre nutrition, and a crispy, crunchy texture.
They are excellent choices for nutrition bars (extruded, sheeted and baked), clustered cereals and toppings, and a great way to deliver a nutrition boost to a variety of snack and confection formats.
TRUPRO 1614 provides plant-based protein derived from Canadian yellow peas. Pea protein is not required to be labelled as an allergen and is non-GM. For brands seeking to capitalise on the popularity of plant protein, while desiring a crunchy texture, TRUPRO Nuggets are a perfect solution.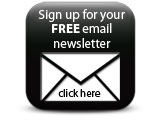 The product range can be sampled in unique food demos at SupplySide West in Las Vegas (Booth #KK133).
Companies