DuPont Nutrition & Health highlights innovative solutions to help the food, beverage and dietary supplement customers add health benefits to their products
Discover the DuPont Danisco range of solutions that is backed by deep market knowledge, product insights and innovative science know-how at stand J10
DuPont Nutrition & Health, a business unit of DowDuPont Specialty Products Division, will highlight innovative solutions to help the food, beverage, and dietary supplement industries add health benefits to their products and satisfy evolving consumer demand at Vitafoods Europe 2018, May 15-17, Geneva.
At stand J10, visitors will discover new opportunities to add documented health benefits to their products with HOWARU Protect, a range of truly unique patented probiotic products to help maintain natural immune defences for targeted populations and lifestyle situations.
"Our condition-specific approach to research gives us a concrete foundation for our probiotics business," said Anders Grøn Nørager, Global Leader, Probiotics at DuPont. "Our studies drive not only DuPont's share of the probiotics supplement market, they also help to drive the market overall."
Visitors will also be invited to discover a range of food, beverage and dietary supplement concepts created with a variety of our latest innovative ingredients:
New HOWARU Protect Senior probiotics that help to maintain a healthy, active immune system in seniors
New CARE4U Human Milk Oligosaccharide for infant and toddler formula - the new frontier in infant nutrition
New DuPont Danisco VEGE cultures - a new portfolio of cultures specially formulated for plant-based fermented products to satisfy consumer taste and texture expectations; from fresh, clean and mild flavors through to acidic profiles.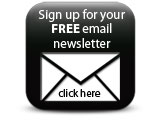 With decades of science and innovation expertise, DuPont is proud to return to Vitafoods Europe as the Official Digestive Health and Probiotics Resource & Development Forum Sponsor. Do not miss the opportunity to hear DuPont experts share our latest scientific advancements:
Tuesday 15 May, 11:10 – 11:40 (Probiotics Research & Development, Forum 1): Breaking new ground: Pre- and probiotic interventions from a microbiota perspective by Science Leader Johanna Maukonen, Global Health & Nutrition
Tuesday 15 May, 11:40 – 12:10 (Probiotics Research Center Theatre): Effects of HOWARU Protect Senior in cellular immune function in healthy elderly by Science Research Manager Liisa Lehtoranta, Global Health & Nutrition
Tuesday 15 May, 12:45 – 13:15 (Life Stages Theatre): Human Milk Oligosaccharides (HMO): A technical breakthrough in early life nutrition by Global Business Director Steen Lyck, HMO.