DuPont Nutrition & Health test probiotics and fibre for control of body fat mass in overweight adults
Clinical study utilised a precise analysis of body composition to detect improvements with use of probiotics and prebiotics
A new study published in EBioMedicine found that Bifidobacterium animalis ssp. lactis 420 alone or in combination with the prebiotic fibre Litesse Ultra polydextrose reduced body fat mass, trunk fat mass, waist circumference and energy intake compared to placebo in those participants who adhered to the study protocol during the 6-month intervention.
The study titled, 'Probiotic alone and in combination with a fiber controls body fat mass, associated with serum zonulin, in overweight and obese adults-randomized controlled trial,' was conducted in a population of 225 healthy adults.
The double-blind, randomised, placebo-controlled, multicentre 6-month trial demonstrated the probiotic and synbiotic (fibre plus probiotic combination) seem to control body fat mass, especially in the abdominal area in overweight adults. The probiotic and synbiotic treatment groups both demonstrated reduced energy intake during the trial and reduced waist circumference.
'The potential influence of the gut microbiota on the regulation of body weight and shape is an exciting area right now,' said Megan DeStefano, Probiotics Global Marketing Lead at DuPont Nutrition & Health.
'Around the world, consumers are seeking natural support for weight management. In DuPont proprietary market research, we have identified that 57% of the global population are confused about what they should eat and what will help them achieve weight goals without making major lifestyle changes. We believe this product will give our customers a great market opportunity.'
Of particular interest, the improvements in waist measurements observed in this study equate to a reduction in one waist size of pants.
The volunteers in the study were randomised into one of four groups and asked to consume the study product daily for 6 months. Subjects consumed either a placebo, microcrystalline cellulose, 12g/d, the prebiotic fibre Litesse Ultra polydextrose, 12g/d, DuPont proprietary strain of probiotic Bifidobacterium lactis 420, 1010CFU/d in microcrystalline cellulose, 12g/d, or the combination of the prebiotic fibre and the probiotic strain.
This study assessed changes in fat and lean tissue using a precise tool, dual-energy X-ray absorptiometry, for analysis of body composition to detect changes in different regions of the body. Both the probiotic and synbiotic products helped control body fat mass, leading to an approximately 1.4kg difference compared with the placebo in those participants who adhered to the study protocol.
Only the consumption of the combination of Bifidobacterium lactis 420 with Litesse Ultra polydextrose led to improvements in lean body mass.
'This is the first study to translate findings from studies of the probiotic strain Bifidobacterium lactis 420 done in animal models in which it was shown the probiotic can improve metabolic health in mice by strengthening gut barrier function,' said Lotta Stenman, PhD, lead investigator on the preclinical and clinical trials, with DuPont Nutrition & Health.
'There is a long history of research on this particular probiotic strain, starting from initial findings from cell culture studies published in 2008. It is exciting to see the extensive preclinical and mechanistic work paved the way for identifying a benefit to human health.'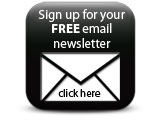 The study was conducted following Good Clinical Practice guidelines at four research clinics in Finland. DuPont Nutrition & Health will continue to conduct research on the role of probiotic and prebiotic supplementation on gut microbiota and outcomes related to obesity and metabolic syndrome, conditions that currently affect more than a third of the global population.
Companies