DuPont scientists release updated lactic acid bacteria handbook
Internationally recognised handbook provides comprehensive overview of the essential microorganisms
Scientists at Dupont Nutrition % BIosciences have contributed to what is the 5th edition of a comprehensive handbook on lactic acid bacteria, the key microorganisms in probiotics and fermented foods.
The new Microbiological and Functional Aspects was edited by DuPont Nutrition & Biosciences Technical Fellow Arthur Ouwehand, PhD, together with professors Seppo Salminen, Atte von Wright, and Gabriel Vinderola, the 5th edition of Lactic Acid Bacteria is an ideal introduction for anyone with an interest in the field.
The new edition of the reference book is fully updated and revised addressing current taxonomy of LAB and bifidobacteria, global regulatory aspects, new findings on health effects in humans, farm animals and pets, properties and stability, and production specific targets of lactic acid bacteria.
The text also includes information on the technological use of lactic acid bacteria in a variety of fermentation processes for food, beverage and feed.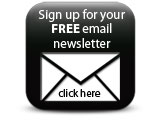 Ouwehand said: "This is the 5th edition of Lactic Acid Bacteria and the third on which I have been a co-editor. As such, we are in debt to our authors; experts in their fields who have been so generous to share their knowledge. Under these experts are also some of our DuPont colleagues as well as experts from some of our customers and academic collaborators."
Companies