EPO: the perfect combination of traditional knowledge and cutting-edge scientific research
Obtained from about 300 species, EPO products are extracted using the most modern technology available to ensure the lowest environmental impact and total process control
Since 1933 EPO has been synonymous with cutting-edge research in the field of botanical extracts for food, food supplements, pharmaceutical and cosmetic applications.
EPO is an Italian company with a thorough and highly specialised knowledge of officinal plants properties and use, strengthened by pioneering investigations into the plants' active constituents.
Obtained from about 300 species, EPO products are extracted using the most modern technology available to ensure the lowest environmental impact (using only water and ethanol) and total process control. The plants selected by EPO come from cultivations that are in complete harmony with nature and undergo a very severe examination in the in-house Quality Control lab to check their botanical identification, their quality and the absence of any contamination, in order to guarantee a product which is always of the highest quality, effectiveness and safe to use. Certified according to the most stringent international standards, EPO also offers a range of DNA certified botanical extracts.
Perfectly combining traditional knowledge and scientific research, EPO's extracts are distributed in North America by Faravelli.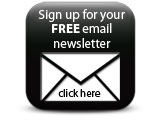 If wish to learn more, FARAVELLI INC will be at booth I174 at SSW17 in Las Vegas (25-29 September), the show bringing together more than 15,000 ingredient buyers and suppliers from the dietary supplement, beverage, functional food, personal care and sports nutrition industries and over 1,200 exhibitors.
Featured Companies
See also