ESI Nutrition to produce powder infant formulas for Chinese market
The French company has received permission to export production from new site in Brittany
ESI Nutrition, a division of dairy cooperative Laïta, has received approval from Chinese authorities (General Administration of Customs of the People's Republic of China, GACG), to produce infant formulas in powder for China at the company's new industrial site, Laiterie Nouvelle de l'Argenon, France.
Located in Créhen, Brittany, the industrial site started operation last year.
Mathieu Lucot, marketing manager at ESI Nutrition, commented: "Obtaining this certification is a recognition of the company's long-term investment in cutting-edge equipment and of our commitment to second-to-none quality procedures in order to produce premium powders meeting and exceeding the very strict standards of infant nutrition."
For ESI Nutrition, this recognition is a milestone for the company and comes about two years after the approval granted to sell its liquid infant nutrition offerings in China.
The latest approval broadens ESI Nutrition's presence on the Chinese market with a complete range of products adapted to different lifestyles and demographics.
Product excellence
In the wake of the melamine scandal ten years ago, China started to implement incrementally stringent regulations to better control the supply of infant formula both domestic and imported.
For ESI Nutrition, receiving this approval sends a strong message to the industry about the quality of its products and commitment to providing the highest level of service and product excellence, building customers trust and confidence.
Lucot explained: "With only a minority of Chinese mothers breastfeeding, the Chinese infant nutrition market is one of the largest in the world and continuously growing.
"This new approval will allow us to develop our reach in the area by providing nutritionally-adapted solutions that best support infant's growth and development; especially as foreign offerings are still viewed by Chinese consumers as safer and higher-quality," he concluded.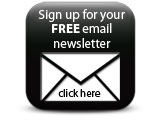 ESI NUtrition is exhibiting at VItaFoods Europe on stand L61. The trade show closes its door today.