EVNol palm tocotrienol complex for prostate health
A new published study shows that natural full spectrum palm tocotrienol complex inhibits the growth of VCaP cell line prostate cancer in a nude mouse xenograft model in a dose-dependent manner
In this study, male NCr immunodeficient mice, subcutaneously injected with VCaP cell line from a vertebral bone metastasis from a prostate cancer patient, were divided into control group (saline), low-dose and high-dose groups with 200mg/kg and 400mg/kg of palm tocotrienol complex (EVNol, supplied by ExcelVite) respectively.
The oral administration of tocotrienols was performed three times per week for 8 weeks and tumour volume was measured every alternate week by bioluminescence imaging.
The mice were sacrificed after 8 weeks of treatments followed by the collection of tumours, plasma and prostates samples.
It was found that tocotrienols treated mice shows high level of tocotrienols accumulation in prostate and tumor tissues than in plasma. When compared with the control group, the tocotrienols treated mice demonstrated reduced tumour sizes and tumour volumes in a dose-dependent manner.
In a separate in vitro experiment, tocotrienols inhibited the viability of VCaP cells in a dose-dependent manner when treated with different concentrations of individual delta-, gamma- and alpha-tocotrienol.
Delta-tocotrienol showed strongest cytotoxicity (ability to impede tumour growth) followed by gamma- and alpha-tocotrienol.
When undergoing cell cycle analysis, tocotrienols treated mice show reduced protein expression of cyclin D1 and cyclin A (inhibition of cell proliferation), acetylation of p21 and p27 genes as well as reduced expression of histone deacetylases (HDACs), all of which are associated with tumour growth.
"To our knowledge, this is the first study that shows full spectrum palm tocotrienol complex inhibit prostate cancer cell growth via histone modification (specific proteins that stop cancerous cell division).
Taken together, with the previous encouraging results on transgenic adenocarcinoma of the mouse prostate (TRAMP) models, EVNol may potentially be beneficial and support healthy prostate function. It would be a great synergistic effect of natural compound with other phytonutrients such as lycopene, phytosterols and saw palmetto for promoting prostate health formula," says CheeYen Lau, Nutritionist of ExcelVite.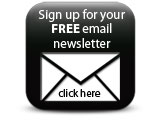 "EVNol is natural full spectrum tocotrienol complex (alpha-, beta-, gamma- and delta-tocotrienol), extracted through a mild molecular distillation processes, from red palm fruit oil. This patented molecular distillation process doesn't involve any high temperature process, which minimises losses while preserving the naturalness and integrity of tocotrienols and other phytonutrients from the palm fruits," says Bryan See, Regional Product Manager of ExcelVite.
Companies