Early intervention of mini-stroke halves stroke risk
Cardiovascular | Ingredients | Research
How can supplementation with vitamin E (tocotrienol) help?
A new cohort study published in the New England Journal of Medicine, shows that the rapid treatment of TIA (transient ischaemic attack, often labelled as mini-stroke) reduces the risk of recurrent stroke and cardiovascular events by a staggering 50% when compared with historical cohorts.
In this 5-year clinical follow-up study covering 21 countries, 4789 patients from the TIAregistry.org project (a large international registry) were recruited on the basis of existence of dedicated care system for TIA patients. The risks of recurrent stroke and other vascular events among TIA patients are determined by Kaplan-Meier (ABCD2 scores) wherein higher scores indicate greater risks of recurrent stroke/heart problems or vice versa.
The risk of recurrent stroke and other cardiovascular events has been reported in the previous cohorts at 12–20% for the first 3 months. Interestingly, this new study demonstrates a decrease in ABCD2 score and the risk of recurrent stroke and vascular events were reduced significantly by at least 50% when compared with historical cohorts at day 2, 7, 30, 90 and 1 year (1.5, 2.1, 2.8, 3.7 and 5.1 %, respectively).
Additionally, the risk observed during the follow-up period remained after rapid treatment of secondary stroke prevention strategies such as antiplatelet drug or antihypertensive medication.
According to a statistic from the US National Stroke Association, approximately 23.2% of the stroke patients experience recurrent strokes each year. This study shows that the recurrent stroke and vascular incidence can be reduced by half if urgent medical attention such as medication is given among TIA patients.
'For those who are looking for a natural remedy to mitigate the risk of recurrent stroke or to protect neuron cells from TIA, they may consider EVNol SupraBio, patented bioenhanced full spectrum palm tocotrienol complex. EVNol SupraBio has been scientifically shown to attenuate the progression of white matter lesions, which is associated with incidence of TIA,' says Bryan See, Regional Product Manager, ExcelVite Inc.
'White matter lesions are an independent precursor of TIA and stroke. This study on white matter lesions was recently published in the prestigious American Heart Association's journal, STROKE. In a series of NIH-funded studies spanning the past 15 years, researchers at the Ohio State University Medical Center show that tocotrienols from EVNol SupraBio work through multiple molecular checkpoints mechanism to protect neurons from stroke-induced injuries,' he added.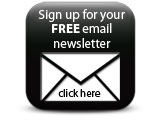 'EVNol SupraBio guarantees an increased absorption of each of the tocotrienol isoforms by up to 300% when compared with regular tocotrienol extract, thereby achieving therapeutic level at a lower dosage of supplementation. In addition, it has been proven clinically that tocotrienols from EVNol SupraBio are effectively absorbed and distributed to vital organs such as brain for maintaining brain health. Thereby, EVNol SupraBio is the most bioavailable tocotrienol complex in the market with proven bioavailability (absorption of tocotrienols into blood plasma) and bioefficiency (accumulation of tocotrienols in vital human organs),' said See.
Featured Companies