EnWave advances yoghurt snack development with Ultima Foods
Company extends technology evaluation and license option agreement
EnWave is pleased to report that the company has extended its technology evaluation and license option agreement with Ultima Foods.
This next phase of development will include the installation of Radiant Energy Vacuum (REV) machinery in an Ultima processing plant located in Quebec, Canada, for a period of up to 6 months.
This installation will enable Ultima to refine their product applications and target potential commercialisation in 2017. EnWave is working with Ultima to advance the further development of new, innovative, shelf-stable yoghurt snacks with the use of EnWave's patented REV dehydration technology.
Ultima is a joint venture of two of Canada's largest dairy co-operatives, Agropur and Agrifoods, and is a major Canadian yoghurt producer that markets its products under the Olympic and iögo dairy brands. Ultima has successfully developed several shelf-stable yoghurt snack products with the use of the Company's REV dehydration technology.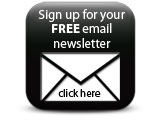 Currently, Ultima has an exclusive option to license REV technology for the commercial production of yoghurt products in Canada.
Companies