EnWave announces new patent approval
The patent protects the improved modular design of EnWave's nutraREV machinery
EnWave is pleased to announce that the company has been granted a significant Radiant Energy Vacuum (REVT) dehydration technology patent in Canada.
The patent protects the improved modular design of EnWave's nutraREV machinery, which is the most commercially advanced platform in the company's technology portfolio. EnWave has sold or received purchase orders for five nutraREV dehydrators based on this design in the past 10 months. The modular nutraREV patent has also been filed for in the United States of America and Europe.
EnWave's patent suite consists of 18 patents that have been filed for through the international Patent Cooperation Treaty process. Thirteen of those patents have been granted, many in multiple global jurisdictions. The modular nutraREV patent approval further strengthens the company's intellectual property and builds on the recent momentum generated in late 2014 from the approval of both patents protecting the method of dehydrating vaccines and patents protecting the quantaREV machinery design.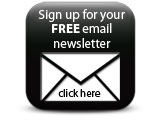 EnWave is continuing to pursue additional patent protection for new innovations as they arise.
Companies