EnWave signs technology evaluation and licence option agreement with Seven Seas
EnWave, a Vancouver-based advanced technology company, has developed Radiant Energy Vacuum (REV), an innovative, proprietary method for the precise dehydration of organic materials
EnWave Corporation has signed a technology evaluation and licence option agreement (TELOA) with Seven Seas Fish Company (Seven Seas), a leading Canadian seafood manufacturer and international distributor.
The TELOA grants Seven Seas an exclusive 6-month term to evaluate the use of Radiant Energy Vacuum (REV) technology for the production of high-value, premium fin fish and other seafood snacks in British Columbia, Canada.
A small-scale REV machine will be installed at Seven Seas' facility in February 2018, which will trigger the commencement of the exclusive term.
Prior to signing the TELOA, EnWave and Seven Seas conducted several product development tests at the company's pilot plant that yielded positive results.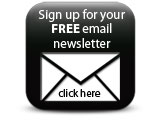 REV technology has proven to work effectively in the dehydration of salmon, prawns, lobster, crab, scallops, mussels, oysters, sea cucumbers and other various seafood products.
Companies