Engage authentication tech chosen for Hebe Life supplements
By using its software, Eltronis claims brands can help avoid the trend of counterfeiting, and promote the provenance of their products
Engage, the cloud-based software solution from Eltronis, is being used by Hebe Life to enable authentication of its products by consumers.
The software allows brands to link products to the internet through consumers' smartphones. Integrated within the design of the closure label, Hebe Life's customers authenticate their purchases by scanning the code assigned to each individual product.
On activation, consumers can be reassured that the item they have purchased is genuine, and are provided with additional, relevant information on the bespoke web page they are sent to.
Dr Heba Elshourbagy, Director at Hebe Life, said: "Hebe Life combines high quality natural ingredients with years of scientific research to bring its unique fusion of nature and technology.
"The resulting products are capable of supporting a healthy and active lifestyle and having the ability to reassure our customers that each product is genuine is an important part of our brand experience."
By using its software, Eltronis claims brands can help avoid the trend of counterfeiting, and promote the provenance of their products.
Eltronis used its experience of security techniques and packaging gained from protecting high security identification documents in the development of engage on Hebe Life's labels. The design contains multiple security features, while the material allows it to be applied successfully to the supplement case.
Pete Smallwood, Business Development Manager for Eltronis, said: "We see engage answering many of the questions that brands have in relation to the consumer purchasing decision, by combining authentication with direct communication at the point of purchase.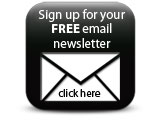 "Consumers can interact with brands much more easily via their smartphones, giving them access to the latest online information."
Companies