Enterome and Mayo Clinic collaborate on diagnostic tools for nutritional interventions
Collaboration to focus on diagnostic tests for predicting response to medical nutritional intervention in obese or overweight patients
Enterome Bioscience, a pioneer in the development of innovative disease management solutions based on a deep understanding of the gut microbiome, has entered into an agreement with Mayo Clinic. The collaboration is focused on the discovery and validation of gut microbiome-based diagnostic tests for predicting response to medical nutritional intervention in obese or overweight patients.
Enterome's scientific founder Dusko Ehrlich and his collaborators at INRA (French National Institute for Agricultural Research) and ICAN (Institute of Cardiometabolism and Nutrition) have identified a panel of bacterial biomarkers from the gut microbiome (collectively known as MET 230) that enables the stratification of patients based on the health and diversity of their gut microbiome. In a 400-patient study, this panel of biomarkers has been correlated to the metabolic profile of obese patients as well as to their responsiveness to nutritional intervention.1,2
From this scientific finding, Enterome, under a licence agreement with INRA, is developing a diagnostic test dedicated to the management of obesity and personalisation of medical nutrition to the patient's needs. It is hoped that the application of Enterome's technology will be a key driver for improving the outcome of stratified nutritional strategies and in the future the development of novel drugs or functional food products aiming to decrease co-morbidities associated with overweight and obesity (i.e. type 2 diabetes).
Mayo Clinic is currently conducting a study to characterise the gut microbiome before and after dietary intervention. If successful, this study would enable the commercialisation of a personalised nutrition test for patients with obesity associated with low grade inflammation and certain metabolic risk factors.
Currently one third of the US population is obese and this proportion is expected to increase to 50% by 2030. Approximately US$200bn annually is spent on obesity-related illnesses in the US. In parallel, almost 40% of the US population is dieting at any point in time, resulting in a market for weight management products worth $20bn per annum. Obesity is associated with a wide range of health problems, including diabetes, cardiovascular diseases and inflammatory diseases.
"The signing of this agreement with Mayo Clinic is another key corporate milestone for Enterome, and I am very pleased Mayo Clinic will work with us on such an important project," said CEO Pierre Belichard. "It is clear that new personalised medicine/nutrition solutions are needed if we are going to properly address the growing problem of obesity and its negative impact on public health."
"It is well known that a healthy diet and regular exercise are key to losing weight, but there is another factor that may be just as influential – a person's microbiome," said Dr Vandana Nehra, Division of Gastroenterology and Hepatology, Mayo Clinic. "This study will use a weight loss programme at Mayo Clinic to examine the effect of intervention with diet and exercise on the microbiome."
References
1. Le Chatelier, E. et al Richness of human gut microbiome correlates with metabolic markers Nature. 2013 Aug 29; 500(7464):541-6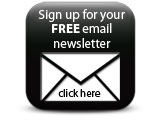 2. Cotillard, A. et al Dietary intervention impact on gut microbial gene richness Nature. 2013 Aug 29; 500(7464):585-8