Evonik signs distribution agreement with MedPalett
Companies collaborate on natural berry extract with proven health benefits
Evonik Industries and MedPalett, a 100% owned affiliate of the Norwegian firm Biolink Group AS, have signed a distribution agreement, which will see Evonik take on the distribution of MP865, a nutritional supplement containing anthocyanins which have a range of proven health benefits.
Evonik will have exclusive distribution rights for the product in the USA, Canada, Brazil, China, Japan, Korea, Australia, New Zealand, South Africa, and South Asia, and non-exclusive distribution rights in the United Kingdom. Rights may be extended to further countries in the future.
MP865 is a powdered berry extract made from Scandinavian bilberries and black currants. Thanks to its high anthocyanin content and special composition, the product has a natural antioxidant effect. In many international studies it was shown that this proprietary berry extract can help to strengthen the immune system, improve heart health, strengthens muscles and joints and help maintain a healthy level of cholesterol.
MP865 has been on the Scandinavian market as an active ingredient of the nutraceutical product Medox since 2000. In 2007, the product Medox was introduced to the US market.
MedPalett specialises in nutraceutical products based on anthocyanins, defined as food, but possessing clinical documented and published prophylactic and therapeutic properties. The company has developed and manufactures the anthocyanin ingredient MP865 and the finished nutraceutical product Medox based on this ingredient.
MedPalett expects that internationalisation of the ingredient will play an increasing importance in its strong business growth within the Life Science segment.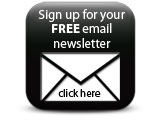 The product expands the portfolio of the Pharma & Food Ingredients Product Line of Evonik, which was established last year. High-quality advanced food ingredients are expected to play a central role in the future, in addition to the established amino acids and amino acid derivatives for pharmaceutical products, medical nutrition and cell cultures.
Companies