ExcelVite signs MOU with WWF for sustainable palm oil
Specific plans describe assisting local oil palm smallholders to achieve the Malaysian Sustainable Palm Oil (MSPO) certification
ExcelVite has inked a strategic partnership with WWF-Malaysia focusing on sustainable palm oil production. The WWF (World Wide Fund for Nature) is a national conservation organisation that also undertakes sustainable finance, environmental education and advocacy work.
The Memorandum of Understanding (MOU) between the producer of palm phytonutrients and WWF-Malaysia, describes assisting local oil palm smallholders in ExcelVite Malaysia's surrounding area to achieve the Malaysian Sustainable Palm Oil (MSPO) certification before the year ends.
"The world is increasingly focussed on sustainability practices and palm oil often rightly or wrongly, gets criticised because of the lack of transparency in existing practices. Being a responsible Malaysian company and a buyer/user of palm oil, we are as mindful as our customers in particular and consumers in general, that the source and supply-chain of palm oil are of utmost importance," says WH Leong, CEO of ExcelVite.
Leong continued to explain that many people aren't aware that there are more than 650,000 smallholders in Malaysia who are working on approximately 40% of the total planted palm plantation area in Malaysia. Very often, these smallholders are not able to fully implement sustainable practices due to various reasons such as cost.
"These are the low-income groups in the entire oil palm industry. Hence, we asked ourselves – what can we do to help and to uplift the livelihood of these smallholders that rely on palm oil to get them over the poverty line," said Leong.
The company has since set up a Sustainability Committee to spearhead ecologically beneficial initiatives and have conducted several activities within the company under WWF-Malaysia's guidance and guidelines.
Leong also expressed his gratitude to WWF-Malaysia for its much-needed guidance and insights in achieving the objectives as laid down in the MOU.
WWF remit
WWF-Malaysia (World Wide Fund for Nature-Malaysia) is a national conservation organisation, established in Malaysia in 1972. Apart from running a diverse range of environmental conservation and protection projects, WWF-Malaysia also undertakes sustainable finance, environmental education and advocacy work.
Today, WWF-Malaysia's work covers the broader issues of the natural environment, incorporating aspects such as policy work, environmental education, public awareness and campaigns.
As Malaysia is the second biggest producer of palm oil in the world, WWF-Malaysia, therefore, has the responsibility to ensure that palm oil is produced sustainably and responsibly so as not to harm or degrade the environment and ensure that the fragile ecosystems and wildlife are protected and not adversely affected.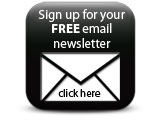 WWF-Malaysia added: "We hope to achieve this by working and engaging with stakeholders and corporations in the Malaysian palm oil industry to implement sustainable practices and increase the usage, supply and consumption of certified sustainable palm oil (CSPO)."
Companies