ExcelVite to Showcase EVTene and EVNol SupraBio At Engredea 2017
If you are attending Engredea/Natural Product Expo West, please join us at booth number 425
The world's leading and largest tocotrienol and mixed-carotene producer, ExcelVite, will exhibit for the first time at Natural Product Expo West/Engredea 2017, which will be held at Anaheim Convention Center (CA, USA) from 10-12 March (booth number 425).
ExcelVite will introduce its flagship branded-ingredients EVTene natural mixed-carotene complex and EVNol SupraBio patented and bioenhanced natural full spectrum palm tocotrienol complex to Engredea attendees at this year's show.
EVTene is the only true natural mixed-carotene with similar carotene composition as carrots – 33% alpha-carotene, 65% beta-carotene and 2% of other carotenoids (gamma-carotene, lycopene, etc.).
What differentiates EVTene from other carotene sources is the highest level of alpha-carotene naturally existing along with beta-carotene. Both alpha- and beta-carotene are precursors to vitamin A (provitamin A) – which help to prevent vitamin A deficiency and support eye health.
Consumption of natural mixed-carotenes derived from fruit and vegetables has also been associated with reduction in the risks of age-related macular degeneration (AMD), type 2 diabetes mellitus, improvements in bone mineral density (BMD) in adults – especially women, and telomere protection (anti-ageing).
ExcelVite will also showcase their star branded-ingredient "EVNol SupraBio," a patented and bioenhanced full spectrum tocotrienol complex.
The SupraBio System is a self-emulsifying delivery system for tocotrienol that overcomes the naturally poor absorption and low oral bioavailability of tocotrienols oil extract. It is the most clinically researched tocotrienol in the market with significant unique health benefits for brain health, liver protection, heart health and skin health.
ExcelVite's manufacturing facility is the only GMP-certified tocotrienol facility in the market and committed to using only crude palm oil from oil palm plantations located in Peninsular Malaysia. Plantations in Peninsular Malaysia are legally designated agricultural land that have been worked on for more than three to four 25-year cycles.
EVTene and EVNol SupraBio are self-affirmed GRAS, non-GMO, Halal- and Kosher-certified.
"Beta-carotene was the most powerful carotenoid when it was first discovered. Now, the market has evolved from single beta-carotene (synthetic/fermentative/algae) to natural true natural multicarotenoid extract for different and unique biological health benefits. "
"For example, lutein/zeaxanthin from marigold for eye health and lycopene from tomatoes for prostate and skin health and alpha-carotene for telomere elongation and AMD. The trend is moving toward natural and wholesome carotenoids complex," says Bryan See, Regional Product manager, ExcelVite Inc.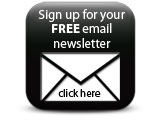 "At ExcelVite, we manufacture EVTene true natural mixed-carotene with the highest level of alpha-carotene in the market. It's non-GMO verified by the Non-GMO Project. We look forward to meeting with existing and potential customers at Engredea to discuss how our ingredients EVTene and EVNol SupraBio can help them to develop new product concepts and formulations substantiated with science and clinical studies," added Bryan.
Featured Companies