ExcelVite to share new company direction at Ingredient Marketplace
Company has consolidated its business model to ensure the continuous growth of its flagship products
The worlds' leading and largest tocotrienol producer, ExcelVite (formerly Carotech), will exhibit at Ingredient Marketplace at the Orlando World Center Marriot on 8–9 April.
Exhibiting for the first time under the new company name, the largest and leader in tocotrienol production is no stranger to the US nutraceutical ingredient market.
Formerly known as Carotech, ExcelVite has consolidated its business model to ensure the continuous growth of its flagship products, EVNol 50% and EVNol SupraBio (formerly known as Tocomin and Tocomin SupraBio, respectively) natural full spectrum palm tocotrienol complex and EVTene (formerly known as Caromin) natural palm mixed carotene complex, to all of its valued customers.
'We are excited to exhibit as ExcelVite Inc. at this main eastern show. We look forward to meeting with customers and visitors, to talk about the new development within the company and our expansion plan for the next few years,' says Bryan See, Regional Product Manager, ExcelVite Inc.
'ExcelVite is as committed as ever to the science as well as the research and product development of tocotrienols, and we will share new clinical studies on our branded ingredient – EVNol/EVNol SupraBio in brain health (neuroprotection), liver Support (non-alcoholic fatty liver disease/metabolic syndrome) and skin nutrition (antiageing and scar reduction/acceleration of wound healing) at Ingredient Marketplace 2015. Do drop by our booth and say hello," adds Bryan.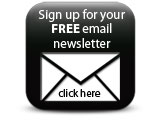 Meet ExcelVite's team at Booth 334, Ingredient Marketplace 2015, Orlando, FL, USA (8–9 April).
Companies