ExcelVite to share research updates at SupplySide West 2018
Meet ExcelVite at SupplySide West, Booth 3643, 8–9 November, 2018 at Mandalay Bay, Las Vegas
ExcelVite, the first and only PIC/S GMP-certified palm phytonutrients producer will exhibit at SupplySide West 2018 and share its science on EVNol SupraBio patented and bioenhanced palm tocotrienol complex and its two decades of brain protection research.
ExcelVite will also elaborate on the potential and unique formulation strategies of EVTene mixed carotene complex for vision health.
In the past couple of years, consumers' increased demand for natural products made with simple and easily identifiable ingredients as well as products free from allergens or GMOs has driven high levels of new product developments from industry.
Within 2018, ExcelVite's ingredient portfolio has added two new dietary supplement-grade, full spectrum vitamin E products – EVNol-RP and EVNolMax-RP – non-soy, non-GMO full spectrum tocotrienol and tocopherol complex (full spectrum vitamin E) in oil and powder forms respectively.
Age-related macular degeneration (AMD) is now the leading cause of visual impairments and blindness in the US and elsewhere among people 65 years or older. Interestingly, EVTene palm mixed-carotene complex showed promising result in mitigating AMD, based on an on-going in-vitro research.
This research, which is conducted at the malaysian palm oil board has demonstrated that EVTene has potential in maintaining AMD's cell line viability.
"For two decades, ExcelVite's EVNol SupraBio patented and bioenhanced palm tocotrienol complex has been studied for its brain and cognitive health benefits, from in vitro (where 5 molecular checkpoints for tocotrienol's neuroprotection have been identified), moving to in-vivo, pre-clinical and human clinical studies."
"Prior to human clinical studies, a ground-breaking 6-year human tissue distribution study (the first in the history of tocotrienol research) was conducted and published to confirm that tocotrienol from EVNol SupraBio supplementation is transported and accumulated in human brain as well as other vital human organs. It was a long and meticulous research – to confirm the neuroprotective property of EVNol SupraBio palm tocotrienol complex in humans," said Diyanah Roslan, Nutritionist at ExcelVite.
"From our own research, tocotrienol's brain protective action is as important as Omega-3/ DHA. While Omega-3/ DHA is essential for brain development; tocotrienol (specifically EVNol SupraBio) is the guardian that confers healthy brain function, hence creating a synergistic effect with both brain ingredients," added Roslan.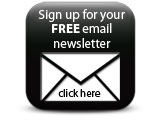 "SupplySide West 2018 is going to be the best event for us yet, I can already feel the excitement of what's coming up. SSW is always the best platform to share the latest science and concepts with existing clients and new customers. We look forward to sharing this latest information on non-GMO and non-Soy true natural vitamin E complete, tocotrienol and natural mixed-carotene with you," said Bryan See, Business Development Manager of ExcelVite.
Featured Companies