Excelvite showcases new carotenoid ingredients and tocotrienol research at Vitafoods
This year at Vitafoods, ExcelVite will showcase these carotenoid products as well as its flagship tocotrienol ingredients
The largest palm mixed tocotrienol complex and palm mixed carotenoids complex producer, ExcelVite, will showcase a range of newly developed palm carotenoid ingredients and share the latest research on tocotrienols at Vitafoods Europe (stand G142).
Following increased awareness of the potential negative health effects linked to the consumption of artificial food additives, consumers are looking for natural ingredients in their food and drinks, including food supplements. This has driven food and drink manufacturers to switch to natural food-based colour ingredients for both new product formulation and reformulation.
ExcelVite produces natural mixed carotenoids from sustainably sourced Malaysian red palm oil (non-GMO). The product, EVTene oil concentrate, contains mainly alpha-carotene, beta-carotene and other carotenoids such as gamma-carotene and lycopene. EVTene has the highest level of alpha-carotene compared with other commercial beta-carotene sources in the market. EVTene is available in different forms, such as a water dispersible powder (EVTeneSol), an emulsion (EVTeneSem) and beadlets (Alphabeads) to cater for different applications.
This year at Vitafoods, ExcelVite will showcase these carotenoid products as well as its flagship tocotrienol ingredients: EVNol, natural full spectrum palm tocotrienol complex; and EVNol SupraBio, a patented and bioenhanced natural full spectrum palm tocotrienol complex. 'We will share the latest research updates on our EVNol SupraBio with potential customers and any visitors to our booth at Vitafoods,' says W.H. Leong, CEO, ExcelVite Inc.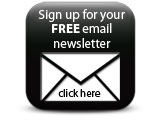 'Both EVNol and EVTene are extracted and concentrated from sustainable and non-GMO Malaysian palm oil. They are natural alternatives to replace other artificial additives, and have been progressively gaining wide acceptance in the market. As the leading mixed carotene and tocotrienol producer, ExcelVite is taking this demand seriously and doing its part to fulfil the need to develop new products using natural non-GMO and sustainably sourced ingredients. I look forward to discussing what we can do together to address this rising trend,' says Bryan See, Regional Product Manager, ExcelVite Inc., USA.
Companies