Eyes on diabetes: BENEO and early prevention
This year's Eyes on Diabetes campaign, sponsored by the International Diabetes Federation, brings into focus the importance of early screening in the diagnosis and management of diabetes
Early screening is vital to reduce the risks of serious complications, as is careful blood glucose management throughout life.
It has been stated that up to 70% of type 2 diabetes cases could be prevented or delayed by adopting healthier lifestyles; that is equivalent to up to 160 million people affected by 2040.
So, prevention should start as early as possible. A diet that keeps blood glucose levels low, whilst also being carbohydrate-rich, helps to reduce the risk of type 2 diabetes in all age groups and helps to control blood glucose levels of people with diabetes.
As carbohydrates play such a central role in the body's glucose supply, the right choice of carbohydrate can make all the difference.
"We as an industry have the potential to play an important part in reducing the risk of people developing life threatening diseases such as diabetes, by creating and clearly labelling health-promoting, low glycaemic food and drink products," comments Anke Sentko, Vice President Regulatory Affairs and Nutrition Communication at BENEO.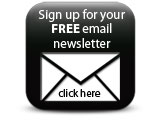 "Helping to lower blood glucose response, BENEO's chicory root fibres, inulin and oligofructose, slow release carbohydrate isomaltulose (Palatinose) and sugar replacer ISOMALT, all have approved health claims in the EU related to this effect. This EU health claims regulation creates opportunities for manufacturers and retailers," she added: "With respective claims on pack, they support non-diabetic, as well as diabetic consumers who want to follow a carbohydrate based and low glycaemic diet to manage their blood glucose level for maximum long-term health."
Companies