FASEB conference on vitamin K
Event, sponsored by Gnosis, provided plenty of opportunities to discuss vitamin K research, scientific updates and new directions for future applications
Gnosis was a proud sponsor of the FASEB (Federation of American Societies for Experimental Biology) conference on vitamin K, 'Molecular, Structural and Clinical Aspects of Vitamin K and Vitamin K-Dependent Proteins,' held in July in Itasca (Illinois, USA).
Gnosis believes this conference has provided plenty of opportunities to discuss vitamin K research, scientific updates and new directions for future applications.
Today, the role of vitamin K2 in bone and heart health is widely recognised, whereas vital new roles are knocking on the door.
This longstanding conference, which is the only one dedicated to the study of vitamin K science, reflects the translational nature of vitamin K biology and focused on
emerging aspects of vitamin K biochemistry, such as metabolic and anti-inflammatory roles
current research on vitamin K metabolism and its unique actions both from basic and clinical research perspectives
new developments in emerging roles for vitamin K-dependent proteins in managing clinical conditions such as CVD, osteoarthritis and chronic kidney disease.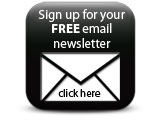 Clinicians, epidemiologists, nutrition scientists and governmental policy makers provided a forum for the exchange of new knowledge about vitamin K that spans from basic research to a wide variety of clinical applications, new collaborations and areas of novel research. Gnosis is one of the main producers in the world of vitamin K2 as menaquinone-7, branded as VitaMK7, and has more than 10 years of manufacturing experience.
Featured Companies