FDA and Health Canada approve omega-3 drug for cardiovascular indications
Omega-3 drug VASCEPA has now been approved as an adjunctive therapy for circulatory issues, including heart attacks and strokes
Photo as seen on company website
US-based Amarin Corporation has announced that the US FDA has approved a new cardiovascular indication and label expansion for Omega-3 drug, VASCEPA (icosapent ethyl). VASCEPA capsules are the first prescription treatment approved by the FDA comprised solely of the active ingredient, icosapent ethyl (IPE), a unique form of eicosapentaenoic acid. The drug has also been approved by Health Canada with commercial launch expected in Canada in mid-February 2020.
VASCEPA will now be available as the first and only FDA-approved drug for use "as an adjunct to maximally tolerated statin therapy to reduce the risk of myocardial infarction, stroke, coronary revascularisation, and unstable angina requiring hospitalization in adult patients with elevated triglyceride (TG) levels (≥150 mg/dL) and established cardiovascular disease or diabetes mellitus and two or more additional risk factors for cardiovascular disease."
It is estimated that millions of high-risk patients in the US could benefit from this kind of therapy.
John Thero, President and CEO of Amarin, SAID: "We aim to help millions of high-risk patients, including statin-treated patients and statin-intolerant patients. For the first time, physicians, patients and payers have an FDA-approved treatment option beyond cholesterol-lowering that has been demonstrated to significantly reduce major adverse cardiovascular events when used on top of a statin."
"The expanded indication and related clinical study labelling is broadly worded, informative on the many effects of VASCEPA and will empower physicians with critical information," Thero added.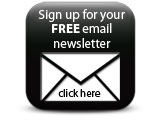 Amarin reaffirmed its intention to promptly launch VASCEPA in the US for this important new preventative care indication. As previously disclosed, Amarin doubled the size of its sales force near the beginning of 2019 and is on track to double the size of its sales force again to a total of 800 sales representatives near the beginning of 2020.
Companies