FREE WEBINAR: Broadening perspectives on cognitive support
PLT Health Solutions will be hosting a free webinar next week
The rapidly growing Cognitive Support market is not just for managing stress and improving mood, but also plays a direct role in improving weight management, sports performance and everyday working tasks.
There's a new wave of applications seeking cognitive ingredients that can provide unique benefits and help consumers become better at almost anything they do. In sports/active nutrition, formulations employ cognitive ingredients to improve focus and reaction times. In weight management formulas cognitive support ingredients are being used to help reduce cravings and make dieting less stressful. Students and knowledge workers are turning to cognitive support ingredients to be sharper and learn more effectively.
PLT's webinar on 2 October will cover:
The next wave of the cognitive support market
5 different science-backed ingredients that distinctive types of support
Product ideas that break out of the "stress" aisle and into virtually every phase of the nutritional supplement market
PLT's Cognitive Solutions can help you to differentiate products
PLT Health Solutions track trends and develop ingredients that can attract today's most discerning cognitive support customers. The company specialises in science-backed ingredients that are best-in-class in their categories and that can help develop compelling claims and messaging on labels.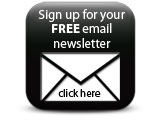 Join PLT on 2 October at 11AM ET. Click here to find out more and register.
Featured Companies